SignalHive is an interesting signal provider that combines classic forex and binary options signals with social trading. This way, traders can not only receive signals but also follow the traders who are the most successful when it comes to applying them to trading.
Traders who opt for this service can get a 7-day trial, but otherwise, pay $49,99 per month. In case they make a deposit with one of the selected brokers, the first month is free. The brokers offered in this promotion are:
365trading
BinaryTilt
Optie24
And for Canadian traders:
RBoptions
ETXBinary
365binary
The great news is that traders who opt for SignalHive can also use PayPal for payments. PayPal is one of the most secure and favorable online payment methods in the world, and it will definitely help traders make up their mind.
SignalHive combines human efforts with robot analysis. This way, they make sure to provide the most accurate signals. Users on free trial can count only on robot signals while those that deposit with a broker get both humans generated and robotic signals. Their success rate is 65%.
SignalHive Features and Benefits
The SignalHive review showed that this broker integrated some interesting features in order to create the best trading experience.
For example, traders can join the community chat and there share their experiences and thoughts on received signals. They can ask other users for their opinions and create a new strategy in case they like what they hear. There is also an option that allows traders to observe leaders and subscribe to follow their trades in order to gain as much as possible from the knowledge of SignalHive specialists.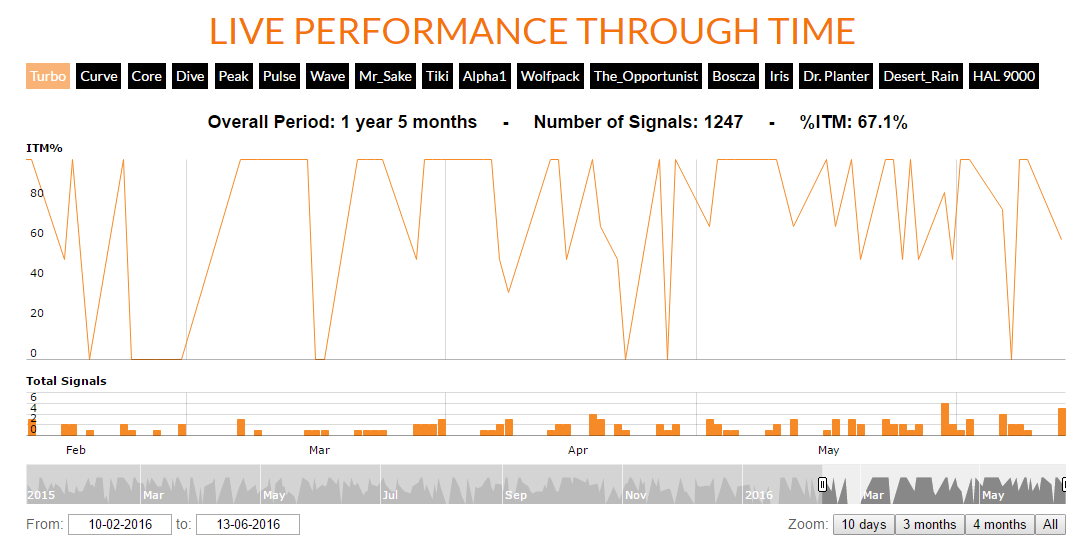 In SignalHive review was found out how this provider takes great pride in their performance, and they claim never to hide unsuccessful trades. As their win rate is 65% (not verified), it is great that they don't hide data from their users.
All signals are accompanied by the expiry time, and traders can receive at least 5 signals every day. The signals are combined whether the trader is on a free trial, has a subscription or has made a deposit with a broker.
Pros & Cons of trading with SignalHive
One of the best characteristics of SignalHive is the fact that traders can combine different signal resources, both humans and robots, in order to create the strategy they prefer. Also, the signals are accompanied by all important information, and traders can communicate with each other and share their opinions.
The price of this service is not the highest in the industry, but it isn't free either, so beginners or traders who don't have access to larger sums might face a dilemma. Experienced traders will experience even more trading opportunities with this signal provider.